video erotico de anita alvarado
agnes bruckner nipples
anita alvarado movie
alain robbe grillet a sentimental novel
anita alvarado porno
adriana karembeu sklenarikova
libro anita alvarado descargar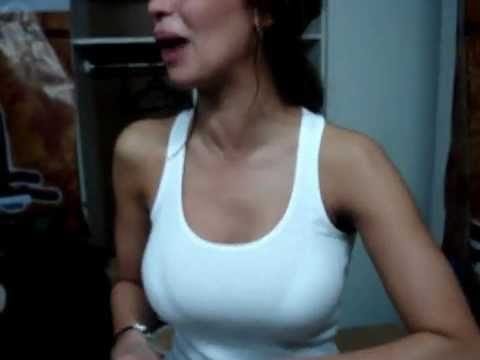 Join Sym's Mailing List Today!!!

anita alvarado los debutantes
anita alvarado xxx
---
On March 18 th , 2009, Eric Pender interviewed Sympull about his latest EP release, "Start from Scratch." In his previous work with Genesis Theory on "The Genoa Incident," Sympull's lyrical work had a reflective and dark quality, exhibiting inner conflict and questioning. Now on his second studio release, it is evident that Sympull was grown into a role as a more confident and complex songwriter. Along with musical mastermind Complexx, "Start from Scratch" takes a polished and deliberate leap in lyrical acuity. In the interview, Sympull talks about his progression as a songwriter, his influences, and why he's keeping it clean of words of the four-letter variety.
The title of the new album is "Start from Scratch." I've had the chance to listen to the album, but can you tell us in your own words how you have approached your music in this album, and how this latest album is different from "The Genoa Incident"?
The Genoa Incident was an exercise of maybes. Maybe I could be a lone front man, maybe someone might care about what I say, and maybe hip-hop can be made with a bunch of classically trained musicians. I honestly didn't know what I was doing. I didn't know what I wanted to do. So when I first started the band Genesis Theory with my buddies it was more about us just getting anything done more than making something epic. So what you end up with is a mixed blessing, because you have a lot of good ideas but no one with a clear concept of what the song should be when it's finished. There was actually a show only album that came out a year later called 'Relentless'. On that album I think we (GT) really found our stride and began at least having an inkling of what an album should look like. Unfortunately, as sometimes happens the band broke up before we ever had a chance to release that CD as an actual dubbed album.
Either way what I was aiming for was still a little bit beyond what was coming to fruition in that group. But I was able to learn a wealth of knowledge from the experience and was able (at the end of that chapter) to begin to realize what I think a good album would consist of.
So me and Complexx (Ex-Drummer from GT, producer of 'Scratch'), we knew exactly the kind of project we wanted to do. We knew the kind of time we wanted to put into it, and we knew the level of quality we wanted to breathe into this. The truth is we probably always knew what we were looking for but there were too many people throwing out personal visions in our old situation. Maybe the short answer to your question is that we learned to have less head chef's in the kitchen. It seems to really be working well thus far in the process of making music.
Late last year you packed everything up and moved to Japan. That's certainly a big change in your life. How has that manifested itself in the latest record?
Actually we wrapped up production on 'Start from Scratch' a week before I made said move. I can tell you that the next CD (Which will be a full LP) will be heavily influenced by it though. There's so many inspiring things I can take in here as well as I have had a lot of time to reflect on my life, loves, and personal relationships with people.
Was there something you wanted to work on specifically when you were working on this album? Was there something from the last album where you consciously said "I want to do this differently" or "I want to change this?"
Abso-freaking-lutely! I wanted to make a complete project. An album, big or small, that had a flow to it. Where nothing sounded like it didn't belong, but also where there was no filler and no songs that were 'the same'. There's so many CDs you pick up today and there are like two major songs and the next 15 tracks are like the same eh level song all the way through. They use similar structures, chords, lyrics. You can't tell when the track changed even. But I also didn't want to make something that had no thought or cohesion to it. So from the first day I heard Complexx's beat for the title track to the last day in the studio, I was designing the sound of 'Scratch' in my head.
What I wanted so much to do differently this go around was make something that I knew was pro level and would let people know I'm not kidding around with this ish. People will listen to this CD and say "OOOOOOOOOOOOOOh, you're serious about this junk!'. Y'know?
Who's currently influencing your music now?
There's a wide range of artists who influence my music personally. I'd say Double A (long time friend and fellow rhyme aficionado) is one of my biggest influences. He's sort of the Rival that keeps you in training because you don't want to let him get any ground on you. As far as outside-influences...I'm really big into the Midwest indie-scene. I love just about anything the Rhymesayers camp puts out. Atmosphere, Brother Ali, and MF Doom are some of my favorite rappers. But I also am a big fan of Royce da 5'9" and Aesop Rock as well. You might be very surprised at how many times other music forms inspire me to pick up my pen though. As funny as it sounds Tenacious D is an amazing group to me. They make funny songs, fair enough, but their arrangements and abilities are top-notch. I also listen a lot to Utada Hikaru and other J-pop artists. Because honestly there's days when you just are sitting listening to 'Brian Wilson' by Bare Naked Ladies and you understand that lyrics can really talk about anything that inspires you. It sort of gives you a reset button when you are too deep into the 'Expected' realm of rap.
The last album was driven by strong guitar riffs with a lot of hip-hop influence. This latest album still has the hip-hop influence, but is a little more musically diverse. How did that come to be? Was that something you did on purpose?
Complexx is the mastermind of a lot of the musical exploits on this CD. There were times I beat boxed a couple of notes bouncing around in my head and he worked his magic with it, but for the most part I think a lot of this diversity comes from Complexx growing as a producer and a musician. We were also blessed to have a recording engineer, Shane Burghem, who is also an amazing guitar player who, in postproduction, was able to add his stank to songs, like 'Ghost Recon', and really bring them to life.
The process is naturally occurring. There was certainly a rhyme or reason to our decision making process for 'Scratch, but I can't honestly say Complexx knew what notes he wanted to use in a song as much as when he hit the right notes we knew that they were right. If that makes sense.
I'm pretty sure you haven't dropped an f-bomb in the entire album. Do you have a reason for why to try to stay away from that kind of stuff?
There's no moral reason or anything like that. I definitely feel all the four letter zingers have there place in writing and in Hip-hop and in the world at large. But it is also a basis for a lot of critiques on my community and on my genre of music. I believe hip-hop is the most beautiful and honest music in existence. There aren't more talented songwriters on the planet! But I also would hate for someone to be turned away from this such amazing content by a couple of rough adjectives. On top of that I sound corny on record when I say F*** anything! It doesn't seem to fit me, and you can't play the part of something you're not, or you'll just end up losing what makes you stand out from the million other nameless faces out there.
Do you have favorite song on the album?
I like all of these songs for different reasons. But if I'm choosing one I'll go with 'Start from Scratch' only because it was the first song I wrote and really led into all the other songs falling into place.
In The Genoa Incident, there was clearly a reflective tone, a sense of searching in a way. This latest effort is much more confident. There is still that sense of trying to complete something. It has purpose, but acknowledges there is still more you are after. Can you talk a little about the confidence that you portray in the new album, and how maybe that's changed since your last album?
In "The Genoa Incident" and "Relentless" I was in a very low and lost point in my life. I had no idea what I wanted out of life and I had no love for myself. I had a numerous amount of failed half-assed relationships and was struggling with spiritual beliefs as well as my own significance in the world. I wasn't eating right, I wasn't sleeping right, and I was a complete wreck. So these two albums were very much like a scatterbrained diary trying to describe what I felt I was verses what I wished I would become. I also can say it was a lot of candid speech about the evils that women do to a man. So towards the End of Relentless and other unreleased songs at the end of my tenure in Genesis Theory you begin to see the change in my lyrical content as I started my quest to find self.
Start from Scratch is my light in the tunnel. You can feel the hope placed in it. Not to mention it gives you insight into what my life's quests, up till now, have turned up. I am confident in what I do. There's no question that I have the wares to be a musician. I write almost a song a week (Usually more like three now of days). I'm constantly free styling and rapping everywhere I go. If someone asks me what I do I always mention it. This is my life. I don't just listen to this ish, I live it. And it's crazy to look in the mirror and see this bald-headed, bearded, and pale white mug and know as soon as I walk out the door I'm gonna let people know how sexy I think I am. I have that love for myself and as cliché as it can be construed as, it gives me the ability to appreciate the other knuckleheads in the struggles with me.
In addition Scratch is a warning shot. People are going to know Sym got mean and that the Mastodon is hungry. I've got so many songs I can't wait to get down and so much I can't wait to write that people are going to be seeing me for a long minute.
Sympull's latest EP release "Start from Scratch," is currently available at www.sympull.org by clicking on the 'store' link. He'll probably even sign it for you if you want. This interview was conducted by Eric Pender , who lives in Chicago, and has known Sympull since waaaaay before he was living in Japan.